Drones Flying Near Airport Regulations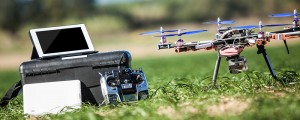 Know the rules and regulations for flying your Drone (UAS) Unmanned Aerial System.
The Federal Aviation Administration (FAA) is working to combat the safety risks posed by drones (UAS) – Unmanned Aerial Systems. There have recently been a large number of incidents and airports are taking measures to increase aircraft safety.
A new system is being considered to protect airports and will encompass protecting a radius of five miles of airports by using a sensor-based radio signal detection system that is currently in the testing phase.
Another option under consideration to tackle the problem could be a geo-fencing system that uses GPS and Radio Frequency Identification (RFID) technology to limit where unmanned aircraft can fly as the agency attempts to protect aircraft.
The FAA prohibits the use of unmanned aircraft within 5 miles of any airport within the U.S. without permission from air traffic control.
The FAA just recently announced new regulations requiring drone registration in an effort to keep track of the record ownership of drone aircraft. The mandatory online registration will apply to owners of small drones weighing more than 0.55 pounds and less than 55 pounds, including drones with on-board cameras.
FAA Announces Small UAS Registration Rule
https://www.faa.gov/news/press_releases/news_story.cfm?newsId=19856